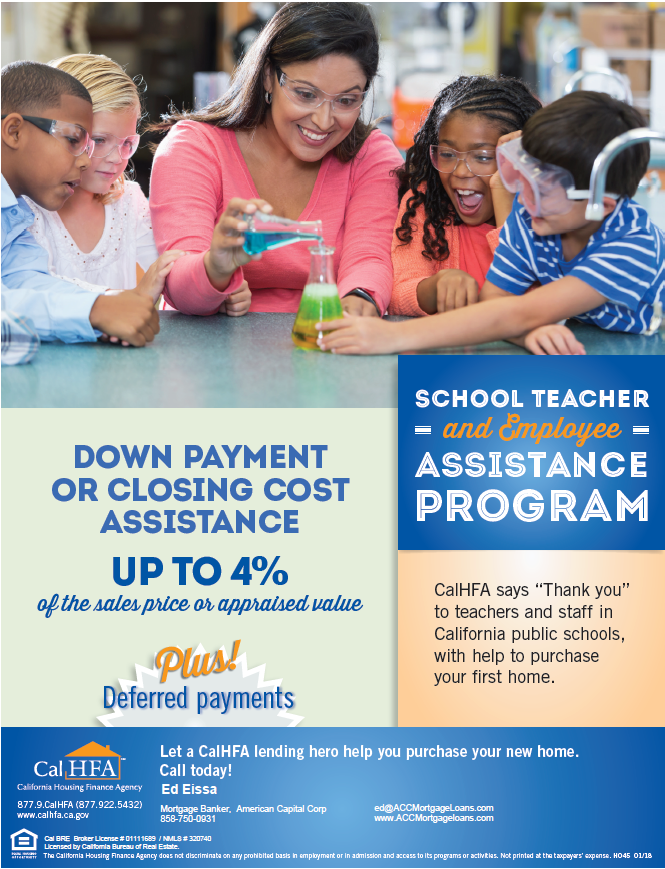 GREAT NEWS!
California Housing Finance Agency has finally introduced their incredible Down Payment Assistance program designed to help California Teachers become a homeowner!
 It's Time To Stop Paying Rent! Buying A Home Can Not Get Any Easier!
To learn about this program and several other programs offered by CALHFA, click on the links below:
Call me at 858-750-0931 for program details. I am here to help you make your dream of home ownership come true!